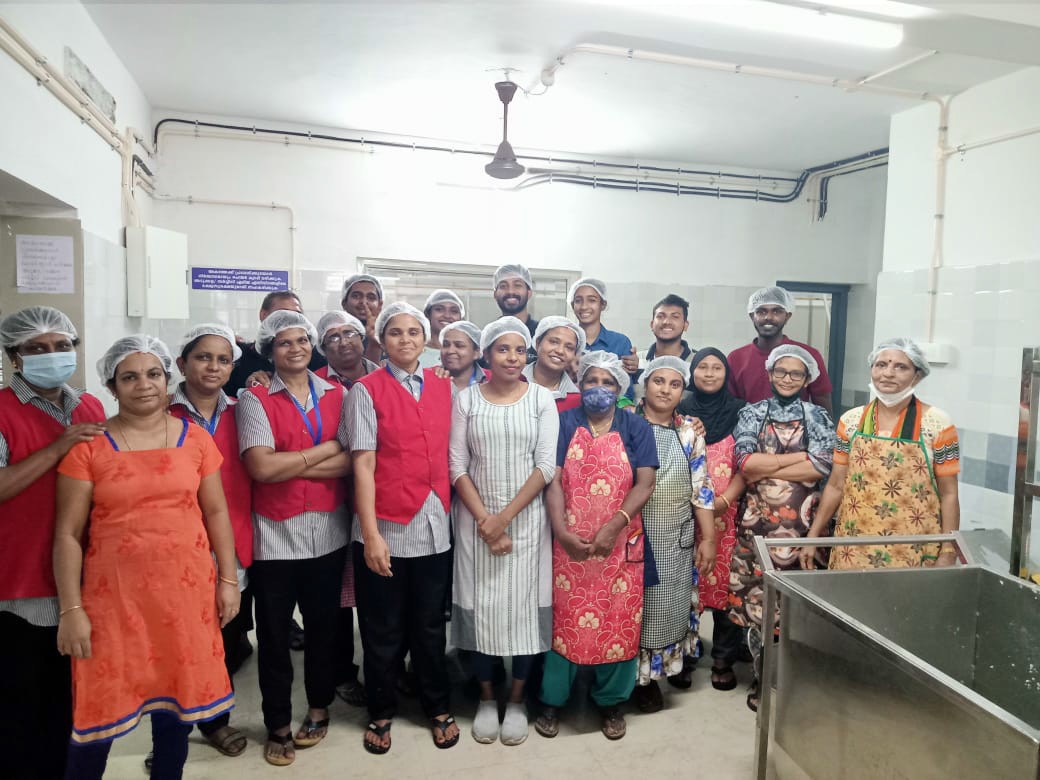 JANAKIYA HOTEL
NATIONAL URBAN LIVELIHOODS MISSION
DEPARTMENT COCHIN MUNCIPAL CORPORATION
The project SAMRIDHI@KOCHI has been implemented by cochin municipal corporation to alleviate poverty in the city of cochin by providing meals with a low budget. It is the Mayor's dream project to achieve the goal of a hunger-free Kochi. The Janakeeya hotel in Kochi is getting more acceptance from the people than expected by the corporation. It is rare and unique in Kerala for a public kitchen to prepare and serve the best food for Rs. 10 by using clean and tidy modern facilities. It is proud to share that no other local body in the state has such a modern kitchen system and specially trained Kudumbasree staff. The scheme is spearheaded by Kudumbasree members of Kochi Municipality. In addition, the policy of the project is to make an excellent income for marginalised women as well.
The scheme does not provide a single rupee subsidy for food distribution from the funds of the Corporation. This is a project of a community of people. Therefore, the corporation is committed to sustaining this project in the long run. Not only does the scheme provide food, but also provides employment to the Kudumbasree sisters in our city and ensures them decent wages. The kudumbasree members are hold- the- rudder of the project.30 women work together under kudambasree unit, here and they are paid Rs20000(Twenty thousand) monthly. Samrudhi Kochi now provides more than 3000 meals a day . This scheme is a great relief to many people looking for low paying jobs in Kochi. The corporation plans to retain the central kitchen in Kochi North and expand the scheme to various parts of the city.
The implementation of similar schemes in India is heavily subsidised. In contrast, this scheme Samridhi Kochi does not receive any subsidy from the Corporation. The project aims to find other sources of income and make it self - sufficient. Until then, Samrudhi Kochi needs the support of well - wishers, companies and voluntary organisations in Kochi to sustain the project until it becomes self - sufficient. Anyone can join this project by using CSR fund, contribution from small and large firm and financial assistance by people from India and abroad.
Let's join hands together for this wonderful project to eliminate poverty with a minimal amount.